Grants and interest-free loans
As well as modest grants, the Trust can offer churches up to £20,000 in interest-free loans for the repair and improvement of places of worship across the county of Cambridgeshire.
The Grants Secretary will be pleased to help with your application for a grant or interest-free loan – just ring or email him.
For General Grants:
For Roof Alarms only:
(To open the PDF documents, you will need a PDF reader. You can download a free reader from Adobe (but take care to opt out of installing optional extras) or from Foxit or Nitro.)
We like to keep a record of churches considering applying for a grant, as it greatly helps us in assessing how many applications are in the pipeline. Even if you just want to download the forms to discuss the matter with your own church council, would you please advise the Grants Secretary that you have done this.
Acting Grants Secretary
Graham Pledger
Phone  01353 659077
Our next Meeting is on 17th July 2019; please make any applications, (by e-mail where possible), a week before this.
At our last meeting on 1st May, we awarded the following grants and loans:-
St Mary, Bartlow – masonry repairs to buttresses.
2. St Stephen, Etton – Replacement of stolen lead with terne coated steel to both north and south aisle roofs and also repair to damaged nave roof.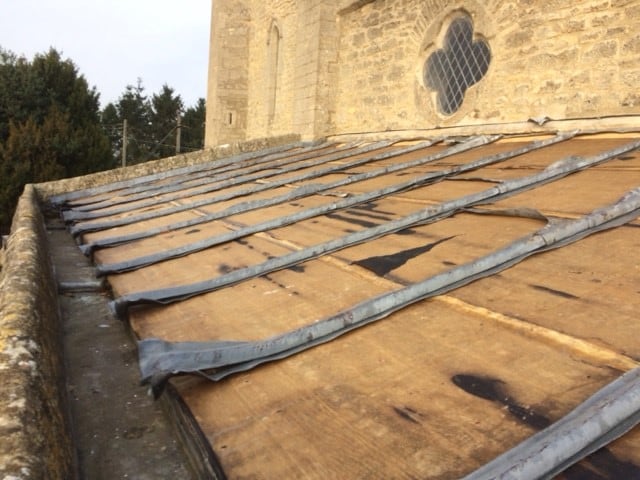 But even this is nowhere near enough. This church is still in urgent need of further funding to prevent rainwater damage internally.
3. We also gave two £1,000 grants for roof alarms at St Mary, Wansford and Holy Trinity, Elsworth. These applications were fast tracked to make sure that the installations could go ahead as quickly as possible.