Grants and interest-free loans
As well as modest grants, the Trust can offer churches up to £20,000 in interest-free loans for the repair and improvement of places of worship across the county of Cambridgeshire.
The Grants Secretary will be pleased to help with your application for a grant or interest-free loan – just ring or email him
For Roof Alarms:
We like to keep a record of churches considering applying for a grant, as it greatly helps us in assessing how many applications are in the pipeline. Even if you just want to download the forms to discuss the matter with your own church council, would you please advise the Grants Secretary that you have done this.
Acting Grants Secretary
Graham Pledger
Phone  01353 659077
NCT Partnership Grants
As a trusted partner of the National Churches Trust, we have access to a number of additional grants for repair projects as part of the Partnership Grants Programme.
The Programme has provided over £1 million in grant funding towards repairs at churches and chapels over the last five years. Applications should be made directly to us following our usual application procedure as above on this page.
The National Churches Trust works in partnership with 26 local charities to provide grants towards repair projects.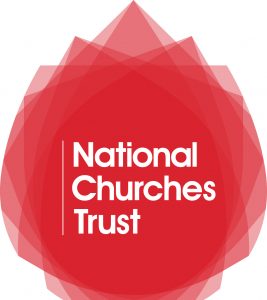 Applying local knowledge and expertise we give grants of £2,500 to £10,000 for urgent repair projects with estimated costs of between £10,000 and £100,000 (including VAT and fees).
Together with the network of independent local churches trusts we aim to make a significant difference to places of worship through supporting urgent repair projects.
Applications should be made via your local churches trust. Please click on the Apply for a Partnership Grant link for more details.
To open the PDF documents, you will need a PDF reader. You can download a free reader from Adobe (but take care to opt out of installing optional extras) or from Foxit or Nitro.